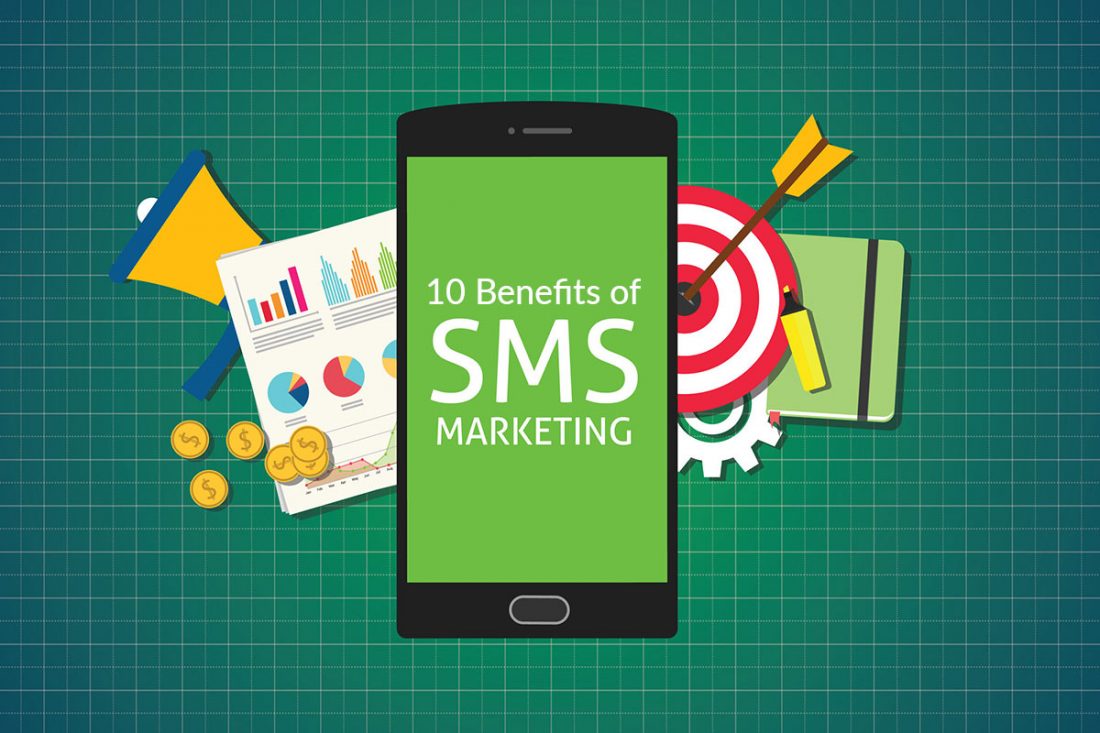 10 Benefits of SMS Marketing
Let's face it. SMS marketing is the new frontier in online marketing. While almost everyone is talking about email marketing and social media and paid ad, nobody or only a handful of people are talking about SMS marketing.
Yet, data on SMS marketing indicates that this marketing channel a must-have for savvy marketers and business owners interested in creating an integrated marketing toolkit.
Aside from SMS's affordability, there are several other benefits of including the channel in your marketing mix. For one 75% of consumers say they are OK with receiving text messages from businesses after they have opted in. Here are 10 other benefits of SMS marketing
It is Instant
A major concern for most email marketers is deliverability. They are worried whether their marketing messages get delivered or flagged as spam even before their audience gets the chance to see it?
But, that's not the case with SMS marketing. Your message is received instantly on the other end as soon as you push the send button. In fact, it takes on average less than seven seconds between when you first sent your message and when customers receive it.
Here's where this is important in marketing, it is only when consumers receive and read your messages they can act on it. Using a channel that ensures a high rate of deliverability is a sure way to ensure your target audience read your message.
SMS marketing platform is simple & flexible
There are no complex features you need to master. Our messaging platform is intuitively designed, which makes it easy to use.
Also, there are no frills and fusses about designing the message like you have to do if you were trying to send a newsletter.
Simply decide what your message is going to be, type it out – just as you would have if you were texting from your phone, bulk add the contacts you want to reach and click send. That's all.
This way not only do you get to save precious time on designing since according to research 90% of text messages are read within three minutes, but you can also be sure to start seeing the impact of your SMS campaign almost immediately.
Instant Opt-in and Opt-out
Today, marketing best practices require you give customers the option to opt-in or out from receiving messages from you. SMS marketing takes it to a whole new level. Customers can instantly opt-in or out from your database without too many fusses.
High open rate compared to Email
Marketers are faced with falling email open rate – people are simply ignoring their messages. A 2019 email marketing statistic shows that if your email campaign has an open rate of around 10% you are doing something right.
SMS marketing, on the other hand, has a 98% open rate, which dwarfs not only email marketing but also every other marketing channel out there.
Not only that, but 90% of SMS are also read within three minutes, and by the end of the day, 98% of the messages would be read.
High conversion rate
Of course, your goal is to get your audience to take the desired action. The good news is, not only do customers read your messages, but they are also more likely to engage with it.
For example, timing your sms correctly by sending a birthday sms which include a redeemable promotion a few days before your customer's birthday will not only achieve a high conversion rate but at the same time enhance your branding.
This means, when promos and discounts are sent using SMS, a majority of your audience are more than likely to open, respond which leads to sales.
Your customers want to receive your SMS messages
As a business owner or marketer, you want to be where the audience is, and you want to communicate with them through the platforms they prefer.
9 out of 10 consumers said they prefer communicating with businesses via text about appointments and schedule than by Email. While 48% prefer receiving branded messages through text.
Unfortunately, even with the clear preference for SMS by consumers, 61% of businesses are yet to embrace the channel which presents you with an opportunity to get ahead of your competition.
Limitless market potential
95% of people have mobile phones, and when you consider that people go everywhere with their phones, you have an unlimited market potential to reach your customers at any time regardless of where they may be.
On average, Malaysians spend more than eight hours on their phone each day. This guarantees your messages are going to be seen.
SMS platforms integrate with other channels
Chances are you are currently managing several marketing platforms for your brand. You have one for email marketing, one for social media and maybe another for video marketing. Adding another marketing channel can be quite overwhelming.
Thankfully, SMS marketing platforms can easily integrate with other channels which will provide you with a marketing mix that have all the tools you need.
While SMS can function entirely on their own, you can quickly deploy them to enhance other channels like Email and social media. For example, sending your marketing SMS with a link to a video or social media event invite.
SMS campaigns are cost-effective
Compared to other marketing channels, SMS campaigns are by far the most affordable. Regardless of your budget or how big or small your business is, there's something for everyone in SMS marketing.
For just a small amount, you can send bulk messages to a targeted audience and within minutes see the result of your efforts.
Easily track your SMS marketing efforts
Our messaging platform offer detailed reporting on your campaign. You will receive a report on the number sms sent, how many messages were delivered and number of picture sms viewed (if you sent using picture sms). With the insights, you can fine-tune your messaging for greater impact.