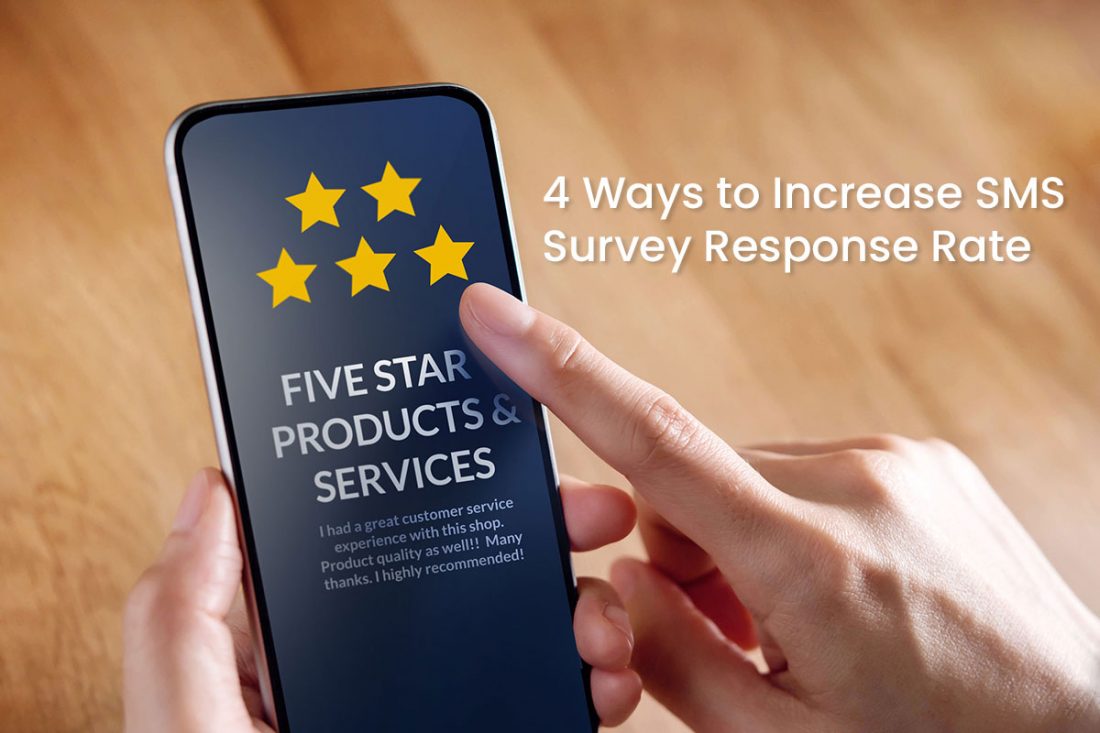 4 Ways to Increase SMS Survey Response Rate
Have you ever sent out a well-drafted survey, and the response was pretty dismal? The truth is low response rates are downright survey killers, and this can be frustrating.
But the good news is that there are several ways you should consider adopting if you want to experience an increase in the response rate of your survey. If you own a business or run an eCommerce store, these 4 ways can help you increase the survey response rate.
Address the customer in your survey.
Personalization has become the core part of today's customer experience as it builds that bond of familiarity between you and your customers. This is why it is vital to use the information that you know about your customers/respondents. This will work exceptionally well in your favor as it adds humanity and warmth to the clinical survey process.
Taking a more personal approach by calling each one of them by their first names will cause them to respond positively to what you ask them to do. The goal is to stimulate engagement with them.
For instance, 'Hey, Jennifer! We hope you love your new washing machine. Mind if we ask you a few questions about your shopping experience?' sounds a lot more personable than: 'Dear Customer – please fill out this short survey regarding your purchase on July 4th.'
Send the survey right after the service.
Research has shown that response rates significantly increase when you send the survey or ask for feedback right after the services or products have been delivered. The best time to send your survey should be within 24 hours of the delivery of the service or product. Some businesses or platforms even automate the process so that the survey is taken when people's memory is still fresh.
This is because you will not only end up with a higher response rate but also obtain more accurate data than if you sent it a month or even a week later.
Give incentives.
Don't rely on goodwill alone; giving incentives has a miraculous way of pushing people to do even more difficult tasks than taking surveys. So, provide incentives such as gift cards, discounts, or raffles.
Be careful about offering cash incentives as respondents may tend to rush through the questionnaire without providing accurate answers to questions. But then, since research has shown that up to 94 percent of respondents offer honest answers very often, it is safe to take this approach as it works incredibly to increase the survey response rate.
Send the survey via a reachable and personal media such as SMS
Sending your survey as an SMS will prompt your respondents to open and check the message. This will, in turn, boost your response rate as nearly everyone owns a mobile device these days.
Conclusion
So, there you have it: 4 different ways to increase survey response rates. When you implement these, you will see a marked difference in the way your customers or participants respond to your surveys. Feel free to sign up for a free trial on our survey platform – www.onewaysurvey.com